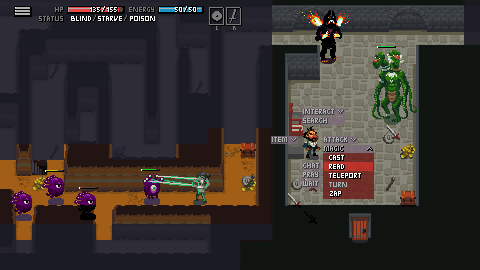 Always wanted to see a more intuitive GUI on roguelikes like nethack so started trying some ideas out and it grew into this.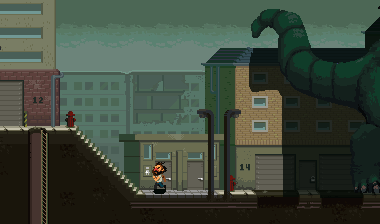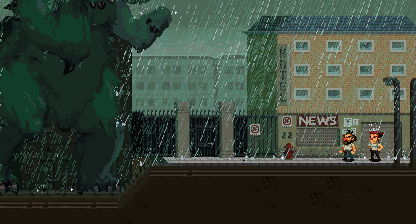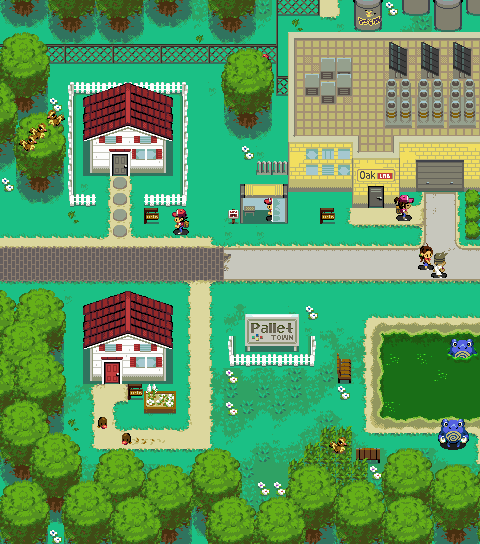 The newest remake of Pokemon was making me feeling nostalgic so I drew me some pokemon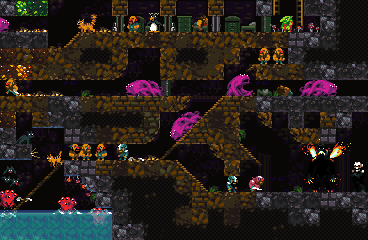 Reimagining Dwarf Fortress as a platformer. Probably remembering a failed fortress that dug a little too greedily, and awoke undescribable horrors in the deep.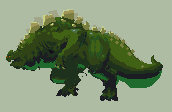 Been a pretty big fan of Godzilla and many things Kaiju-related. Probably started in my early years thanks to Power Ranger and Superhuman Samurai Syber-Squad.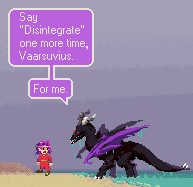 Based on a comic I like called
The Order of the Stick
OOTS-626